Hey @Max_T, while I personally think the docker route is much easier, there are quite a few folks here on the forum installing & running n8n via npm. If you search for npm install you can find a lot of related threads (if you're using Windows, this might be the most important one).
Is this a good instruction to install n8n on ubuntu? I tried it and unfortunately it didn't work out completely.
that he is installing it on the digitalocean, it probably doesn't matter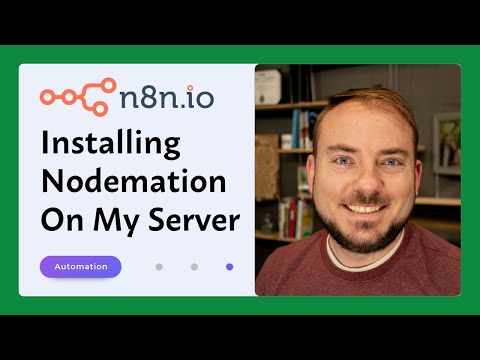 Does installing docker and then n8n give you access to the n8n application code?
Hi @Max_T, I am not familiar with this video I am afraid so can't really comment on it.
The application code is available here on GitHub and is also part of all distributions. However, if you plan to modify n8n yourself you would need to follow the steps described here on your local machine rather than using npm or docker on a remote server.
In general, running n8n using docker can be as simple as running
docker run -it --rm \
    --name n8n \
    -p 5678:5678 \
    -v ~/.n8n:/home/node/.n8n \
    n8nio/n8n

However, on a fresh web server you probably want to do something like this.